Hariyali Soya Chaap Dishes are purely vegan & at the same time have a unique way of serving like non-veg dishes.  It's good news for all veggie lovers. The chaaps are flavoured with different marinates. These chaaps are a fusion of creative concepts.
We all are aware of how Mughal Maharaja used to prepare their dinner with rich flavours. The chefs cook the food with the best ingredient you have ever tasted before.
You all have heard about tandoori dishes. Yet, you need to explore the rich side of soya chaap dishes by simply knowing these chaaps recipes.
Download our Free Recipe Cookbook
---
Soya Chunks Recipes from TastedRecipes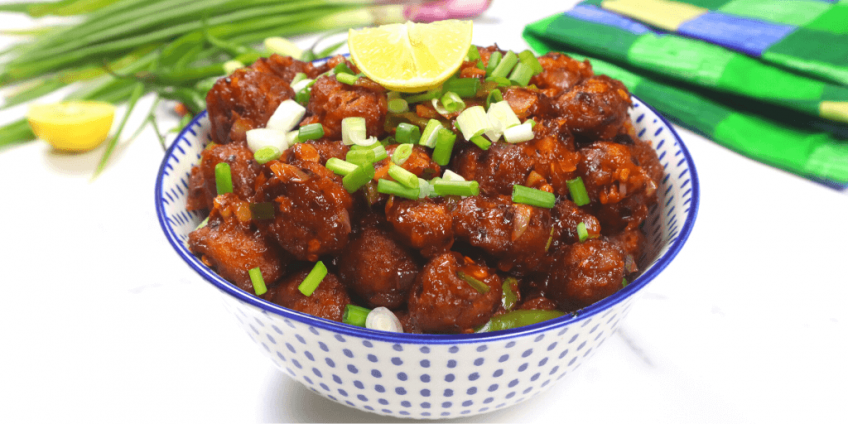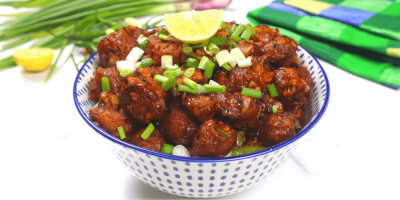 Soya Chunks Manchurian is the desi style of making authentic Chinese Manchurian. Click now to watch the recipe video or follow the steps.
Prep Time: 10min; Cook time: 20min;
---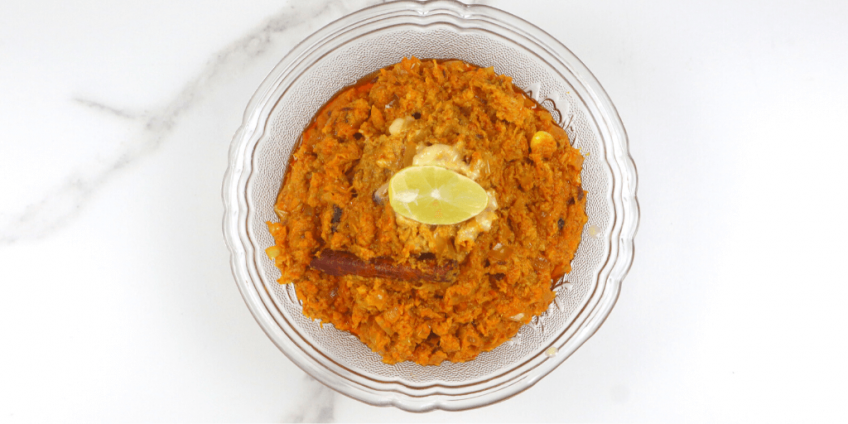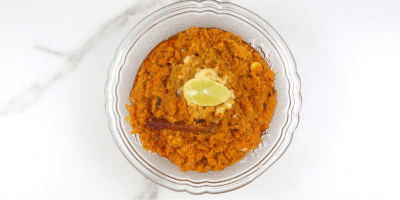 Veg Soya Keema is a popular and a great substitute for the vegetarians in place of meat keema, with soya being it's main ingredient.
Prep Time: 10min; Cook time: 20min;
---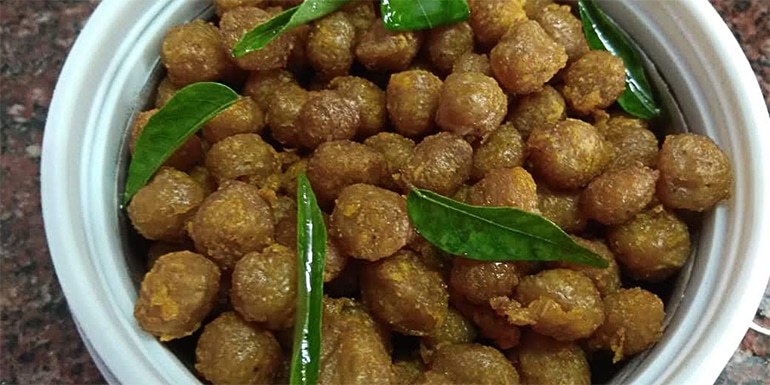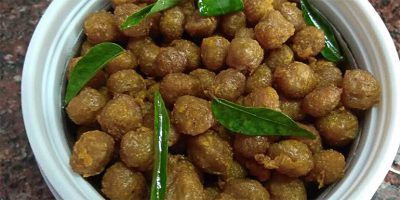 Soya chunks are a crispy and protein-rich snack. It's little spicy and completely changing the definition of healthy snack option.
Prep Time: 10min; Cook time: 15min;
---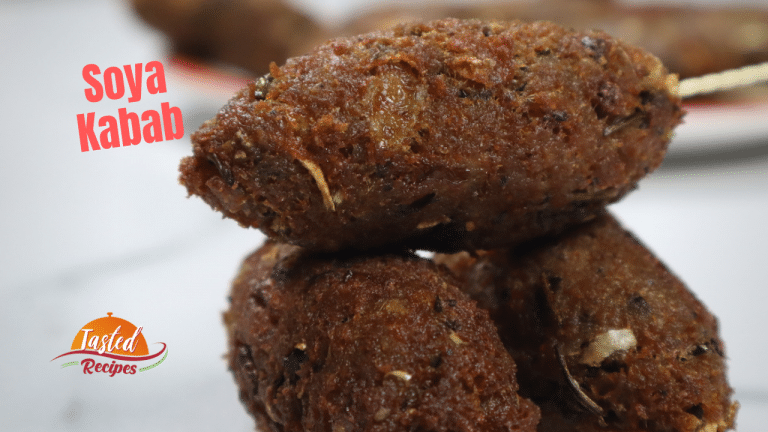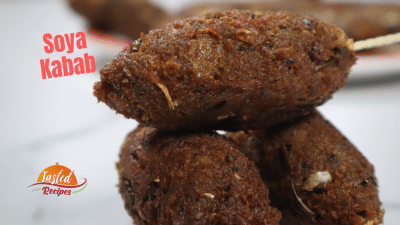 Soya Kabab is a vegetarian snack recipe made with soya chunks and seasoning. It's veg kabab that tasty and delicious. Enjoy with tomato sauce.
Prep Time: 15min; Cook time: 15min;
---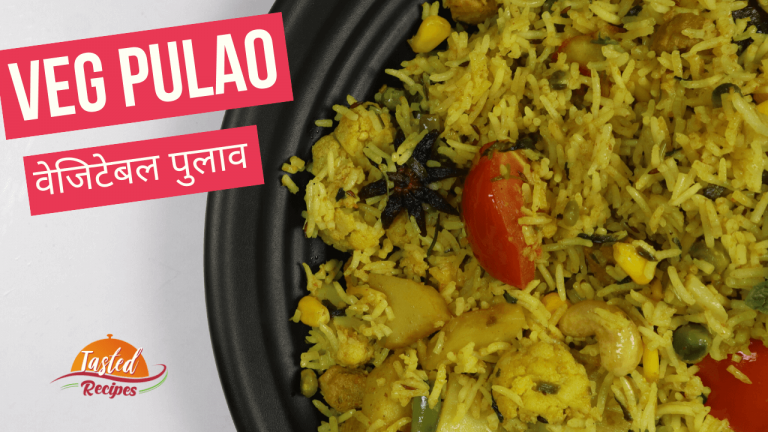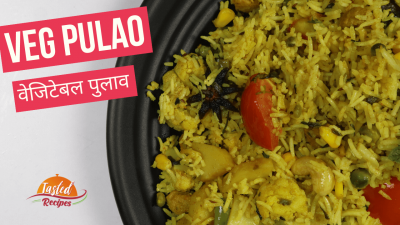 Vegetable Pulao is a quick & easy to make spicy pot rice dish containing vegetables. Similar to rice pilaf it is full of nutrients & flavors.
Prep Time: 10min; Cook time: 20min;
---
More Soya Chunks Recipes
Source: www.betterbutter.in
If you are looking for a protein-rich appetizer then this soya chaap will do justice to your taste buds.  This soya chaap has a juicy & tender texture marinated with curd, garlic and ginger paste & other rich ingredients.
---
Source: foodjourneywithkaran.blogspot.com
Chatpati Chaap recipe does justice to all the ladies. This chaap has one chatpata base-an an amchur base. This makes the chaap so interesting in taste. Each bite is like heaven.
---
Source: www.cookpad.com
Hariyali Chaap recipe is a little spicy and succulent dish for dinner time. It's the most mouth-watering chaap ever that you will enjoy. Chewy, spicy feeling in the mouth and looks extravagant green.
---
Source: www.betterbutter.in
Hariyali Chaap Tikka is popular in North India. It's the best substitute for vegetarian people. It's an authentic taste and interesting to eat at home. The dish is full of spices and tangy flavours. A perfect Hariyali Chaap recipe to cook for guests.
---
Source: www.tarladalal.com
Hariyali Soya Dhingri is one of the unique recipes in India. It's a spinach puree prepare with lots of ingredients. Some of the key ingredients are soya oil, tofu, soya milk, soya chunks and a lot more. The taste is outrageous and it's the gravy you can serve with either roti or bread or it raw.
---
Source: www.timesofindia.com
Hariyali Soya Puris is a breakfast recipe. Prepare with soya flour, wheat flour, and fenugreek leaves. It gets ready in 15 minutes. A simple recipe to make at home. Serve with curd or pickle. Best Hariyali Soya recipe.
---
Soya chaaps are easy to make and wonderful recipes for vegetarians. It looks like non-veg but is a complete vegan dish. Enjoy these delicious chaap recipes with your friends and family.