Mutton Mandi or Mandi Lahm is a traditional Arabic meat and rice dish with its origin to be believed from Yemen. It is made all across the Middle East. The combination of soft and tender meat with aromatic rice along with the Arabic style Tomato Chutney will make you fall in love with it.
I spent 10 years of my life in the Middle East, and that gave developed the love for Arabic Cuisines in me. There wasn't any month in UAE, that I spent without eating the Mutton Mandi (Mandi Lahm).
It is one of the easiest recipes with no much hassle. The traditional Mutton Mandi recipe is prepared using thighs(Raan) of lamb. The thigh is marinated, roasted and served with aromatic rice with Raisins, almonds, cashews, and nuts. It is served in a big plate called thaal.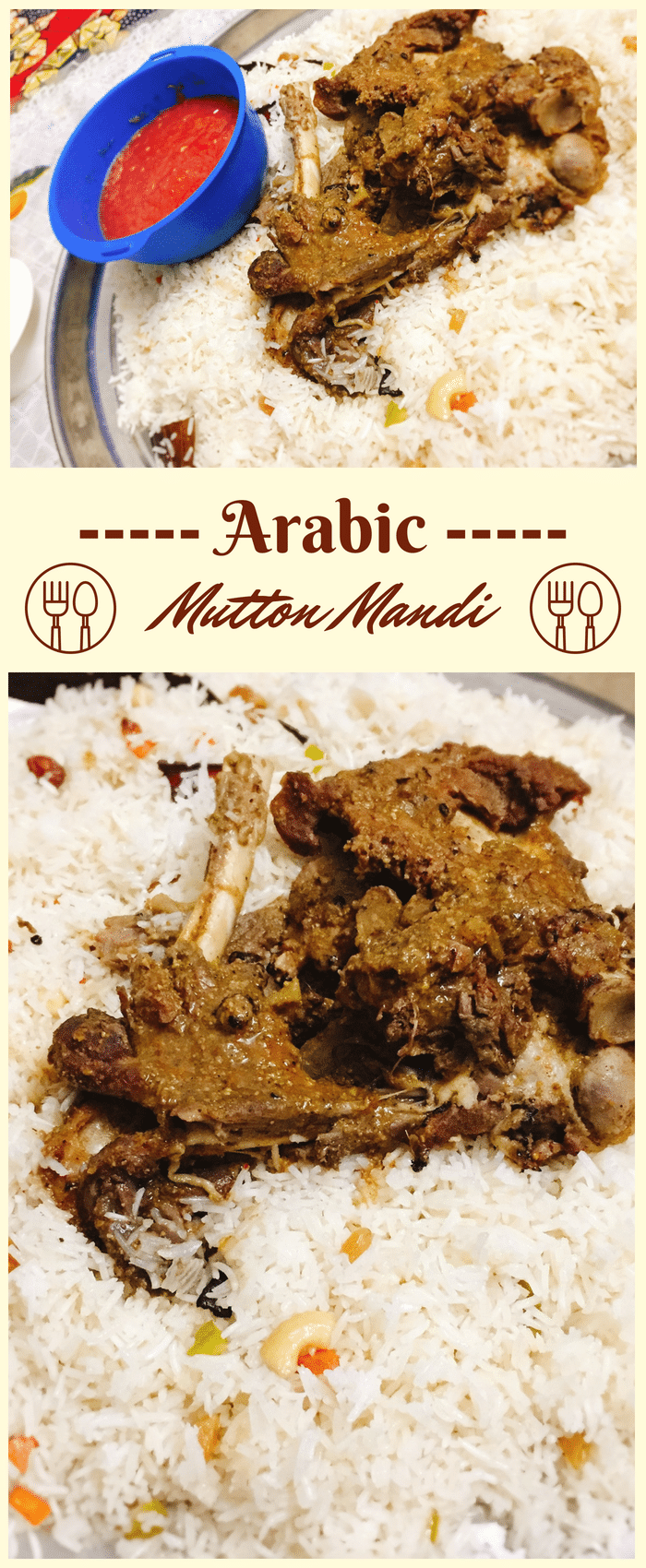 This one is our favorite. We cook it whole year but during Eid-Ul-Adha this is a sure-to-make dish. The whole mutton Raan is first boiled up in a pressure cooker and then lightly baked on tandoor or charcoal to get the aroma of BBQ.
You can add spices if you like but we love it less spicy just like the Arabs. You won't believe, my 10-year-old son and even my 3-year-old daughter love Mutton Mandi very much. When we have this dish prepared we don't need anything else.
You can also try our Arabic Chicken Mandi (Mandi Dijaj) Recipe and other Eid-Ul-Adha Special recipes like Tawa Kaleji Gurda Masala and Green Mutton Chops.