Diwali is India's biggest festival that people enjoy more than anything. Diwali has some special chunks. It is an amazing celebration happening in every house & special Diwali foods that are just mouth-watering.
This Diwali, make these 17 Indian fusion recipes to celebrate it hardheartedly.
It is such a positive environment everywhere. The roads & bridges of cities are lightened by lamps, the houses have decorative rangoli, the crackers, and some delicious food- we just can't imagine the happiness level.
So now the question is which dishes should you make? No worries at all now. We are going to give you some soul fusion recipes that will just give a spark to your Diwali food bucket list. Your guests are going to enjoy such lovely recipes that they never had!
These fusion recipes include all kind of meals. There are desserts, drinks, snacks, and whatnot. Some of the best recipes are Pani Puri Sorbet, Bread kachori Chaat & Carrot Halwa Chocolates.
There are some great recipes shared in this blog post & many will be coming in a raw. Watch this space.
This Diwali lightens up your divas & we present you the best Diwali celebration food formulas.
You can also check out our article with the best collection of  Indian Fusion Recipes.
Click images to get full view recipes.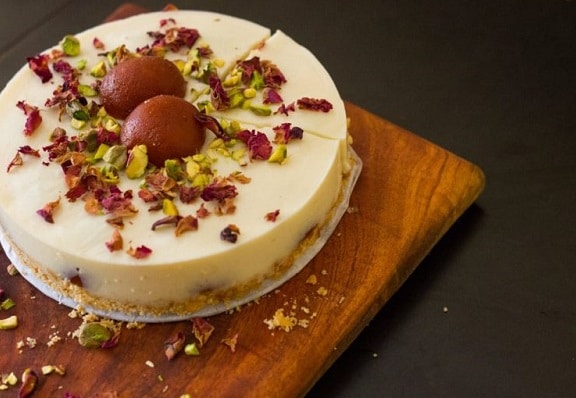 Source: www.tarikasingh.com
Ultimate Gulab Jamun gives entry like a superhero. Cheesecake having a flavor of Gulab Jamun is so amazing fusion. One thing that Chef has done in a good way is balancing the sweetness of the recipe & yet taste like heaven.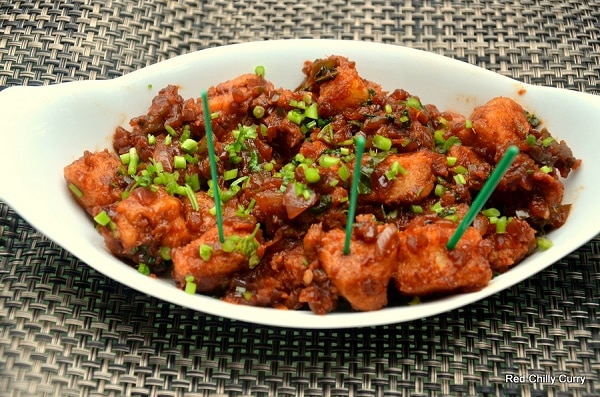 Source: www.redchillycurry.com
When your one kid like Chinese food & another likes south Indian food, what will you make? Your purpose is to solve here. Idli Manchurian is an outstanding fusion recipe goes well during festive days.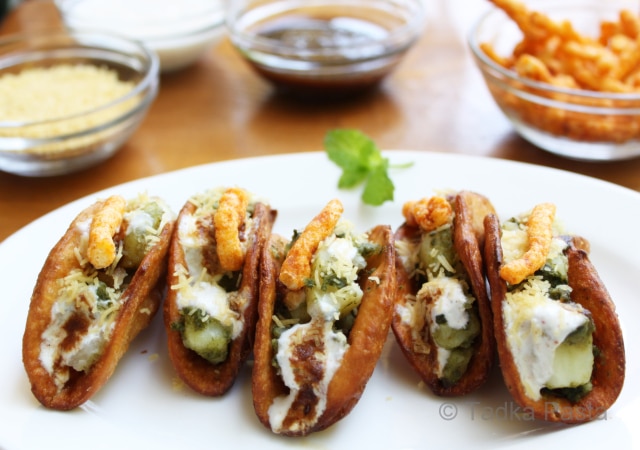 Source: www.Tadkapasta.wordpress.com
If you are Papdi Chaat lover than you will love this one. The Tacos are filled with Indian savory chaat taste which will make your Diwali evenings snacks great. Your kids will find it enjoyable.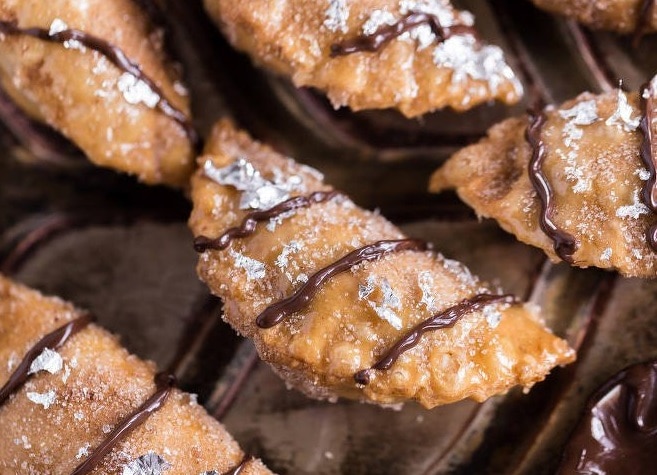 Source: www.cookwithmanali.com
Chocolate Cinnamon Gujiya is an Indian sweets recipe which is famous Indian festival recipes. You can add some twist to your regular Gujiya by adding chocolate flavor to it which will instantly become favorite for girls and kids in the house.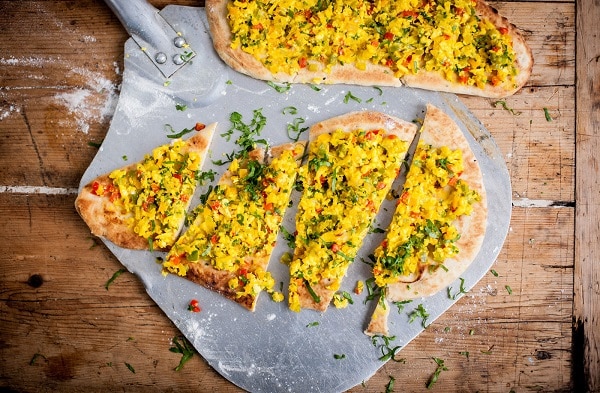 Source: www.realfood.tesco.com
Naanza is an inspired fusion recipe from Pizza. So let's ditch your regular day's pizza and spread pizza toppings on Punjabi Naan- which becomes Naanza.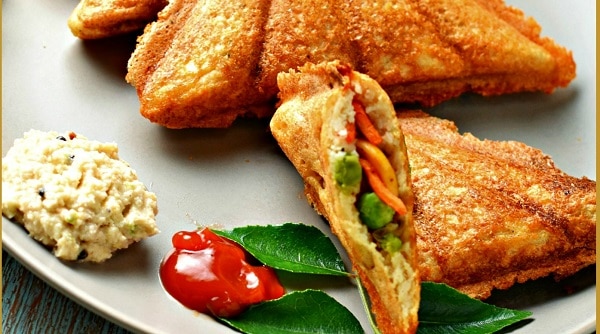 Source: www.indfused.com
Your famous Medu Vada now gets a makeover and now fried ups & down to make a sandwich out of it. It's a gluten-free recipe that is crispy outside and soft inside. Check out the amazing recipe by the chef.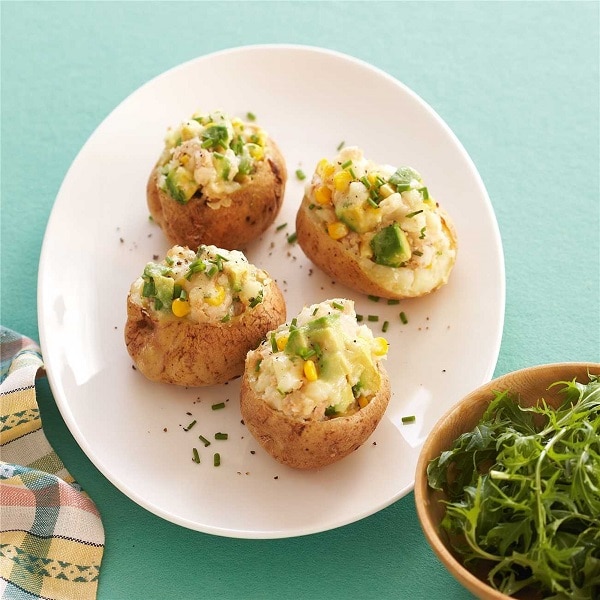 Source: www.woolworths.com
A simple potatoes snack recipe to call out your children at home. It's crispy outside and melted inside the potato which just looks amazing.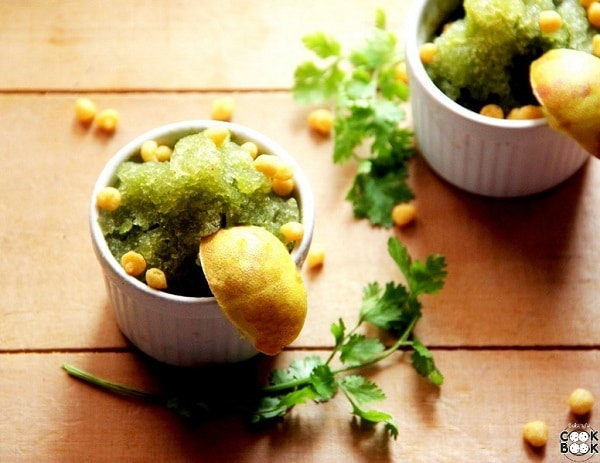 Source: www.salonyscookbook.com
We all love Pani Puri. It has been ages since we are eating at outside thelas. The fusion part about this recipe is it is dipped in sorbet. (A thick juice) which just taste spicy, tangy & little sweet all together.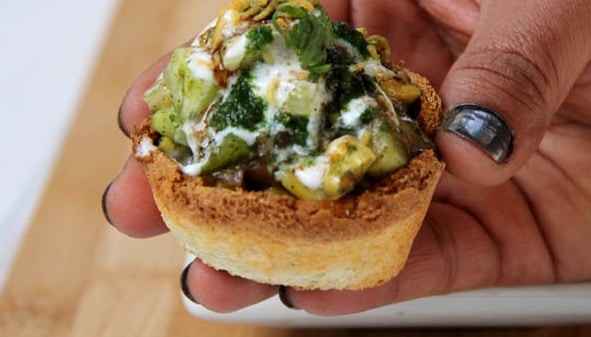 Source: www.foodsandflavorsbyshilip.com
Every Indian family loves eating chaats. This one recipe has a twist by adding bread as stuffing in kachori. We loved the combination used in it by the chef. A must try chaat and very easy to make at home.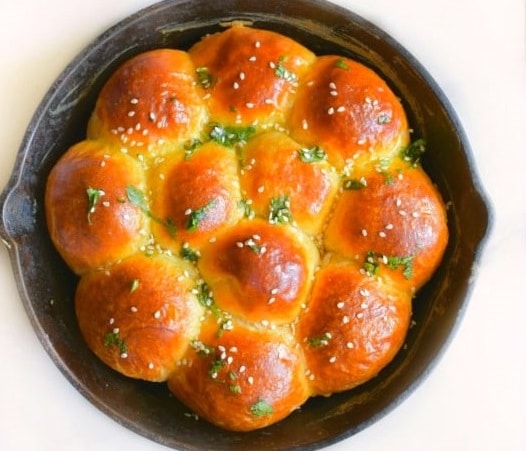 Source: www.easycookingwithmolly.com
A pleasure to see fusion recipe. It is one of the unique recipes of all these fusions. The chef has done a great job by using buns and filling it with samosa stuff with a hint of curry. Wow!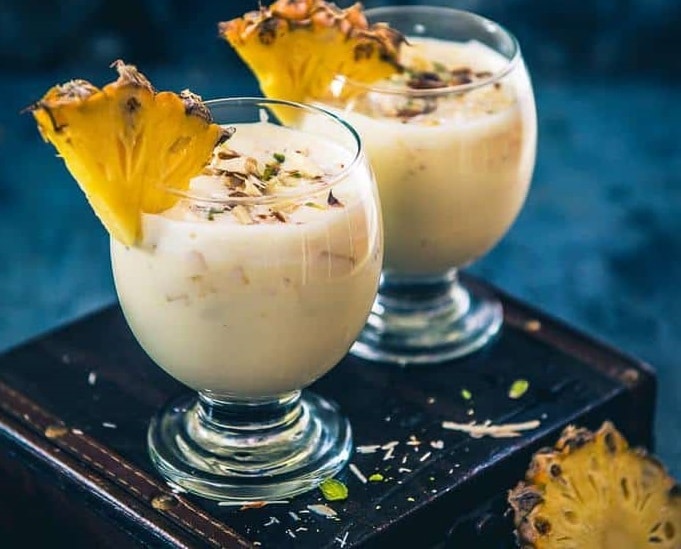 Source: www.whiskaffair.com
We cook Basundi mostly in Diwali days. So why not try something different this time? The special thing about this Basundi is that the creaminess meets with the sourness of Pineapple which is great fusion done with such Indian dessert.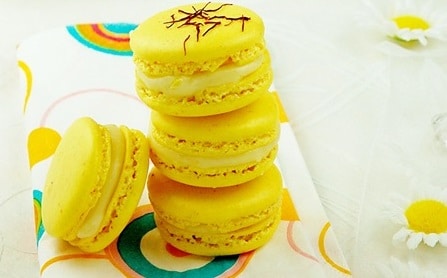 Source: www.whatsforlunchhoney.net
Macrons are a new love in a dessert. We remember while visiting Mumbai local cake shops and having Macrons delicacy was the yummiest affair our team ever across with. Here are sahi feeling Macrons made with an Indian twist.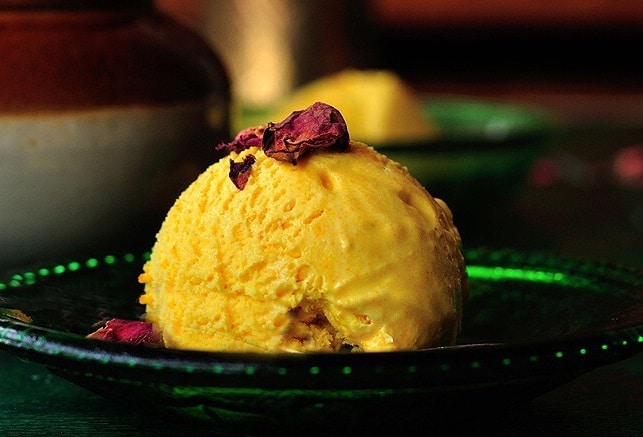 Source: www.madaboutkitchen.in
Turmeric is our old therapy in every house, especially by our moms. It is the most powerful anti-biotic spice on the planet. So here we bring you the most powerful ice cream. Check out the wonderful recipe.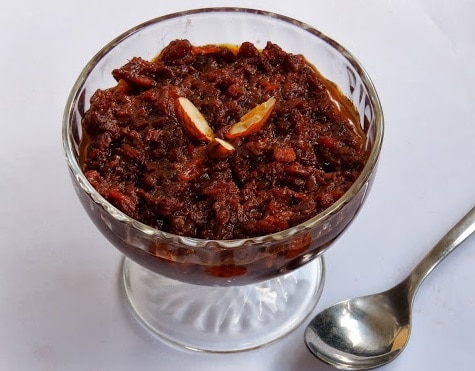 Source: www.priyaeasyntastyrecipes.blogspot.com
Carrots are a nutrient vegetable which is used in our festive season especially in desserts. ( Gajar Ka Halwa) The chocolate touch to Halwa gives a great touch of fusion.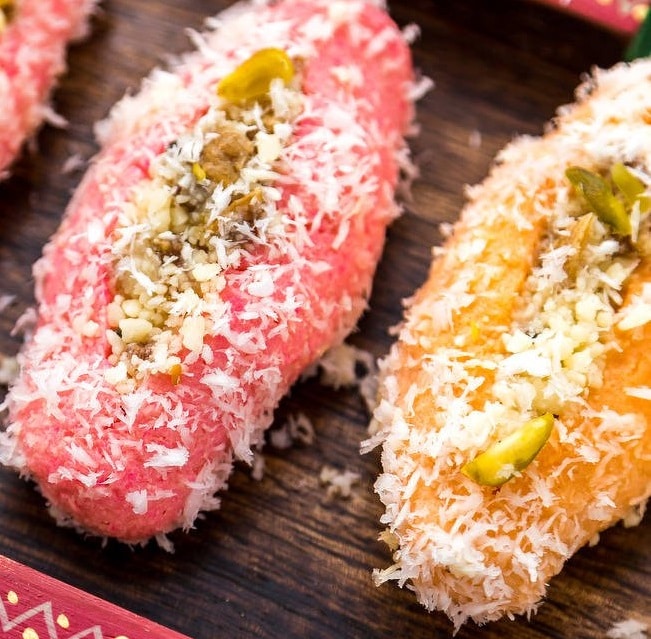 Source: www.cookwithmanali.com
It's a Bengali sweet recipe which is similar to Rasgulla. The making process is also the same for the two. We hope you make this Chum Chum and your guests will be blown away by the taste.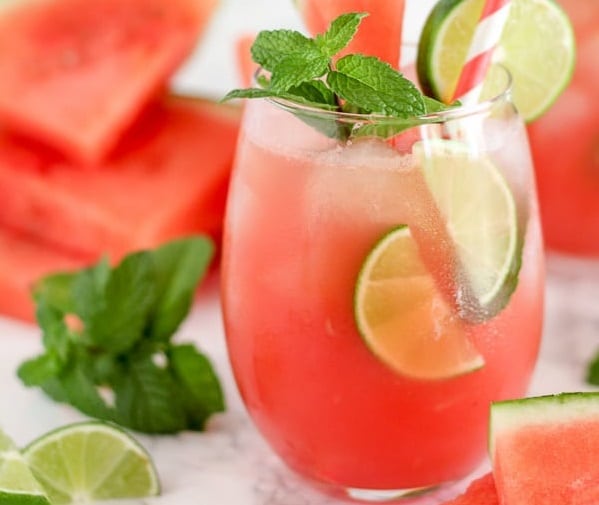 Source: www.celebratingsweets.com
We know you are well aware of Mojito but how about some other flavor with the same chunks in a glass. Watermelon adds a happiness level to your beloved Mojito and tastes just refreshing. You can also try Virgin Mojito Recipe.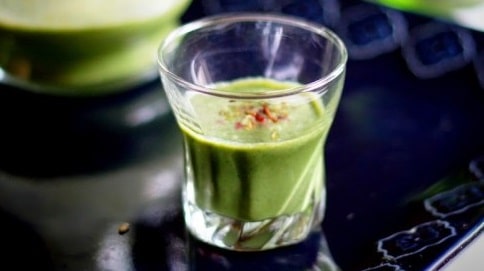 Source: www.lapetitchef.in
A fab shots for fab people in this fab festival. We bring you last but not the least Paan shots which will bring change drink during your Diwali festival. Enjoyable shots with friends or cousins at home while playing your card games.
We loved all these fusions & hope you too. Chefs are great at their new experiments and have done a fabulous job over Diwali recipes. Fusions are always welcomed when we are bored with the same regular desserts and drinks.
Go and catch up with your close ones & have fun with these amazing top 17 recipes specially curated for you all!
Happy Diwali readers! And wish you healthy days.