Maharashtrian cuisine offers a bunch of zesty and spicy dishes. There is a use of many flavorful ingredients like peanuts, sesame seeds, and chilies in abundance. We always think of the chaats we savor when it comes to Marathi cuisine and recipes for Winter. But that is not all there is to it.
The effects of the winter season in Maharashtra is in the village rather than in the cities. But still, a few recipes hold importance and are winter-specific.
Also Read:
Even if mostly street food like Vada Pav or bhelpuri pops in our mind whenever Maharashtrian recipes are mentioned, it has much more to offer in summer
Download our Free Recipe Cookbook
---
Accompaniments of Maharashtra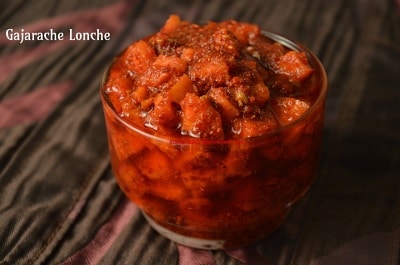 It is what the carrot's pickle is called in Marathi. Making pickles is during the summertime, specifically when it's raining mangoes. But carrots are mainly available in winter. So it is predominantly a winter recipe. This is an instant pickle recipe with a spicy and crunchy texture of carrots. It is a taste buster on your tongue.
Source: maharashtrianrecipes.com
---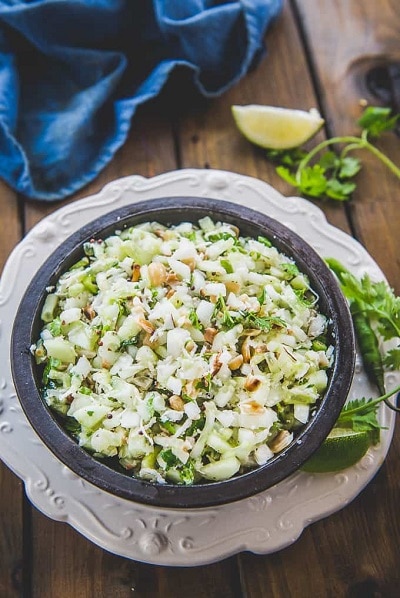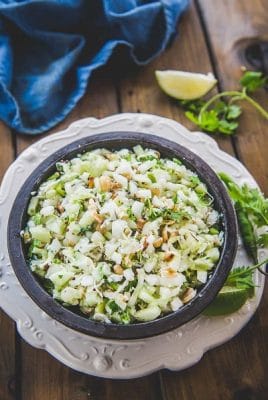 It is a simple salad that is made with cucumber. People of Maharashtra and Gujarat make this salad. 'kakdi' means cucumber, and 'koshimbir' means salad in the Marathi language. Apart from cucumber ingredients like peanuts, coconut, green chili, coriander, lemon juice, mustard seeds, curry leaves are part of the salad.
Source: wiskaffair.com
---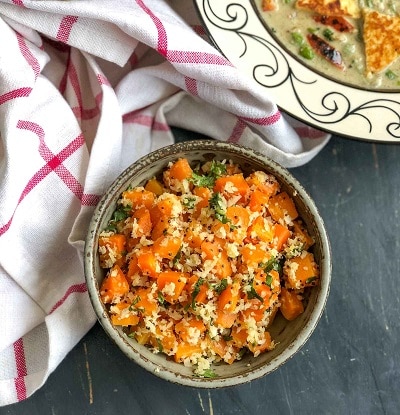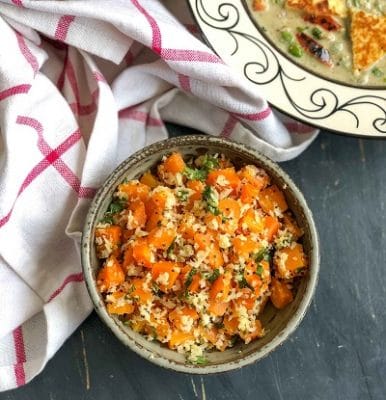 Made with tossed carrot into mustard seeds and coconut, this carrot salad is an interesting recipe. It is a common side dish serving with the main course in Maharashtrian households. The ingredients may vary as per the taste and preferences of people.
Source: archanaskitchen.com
---
Snacks & Breakfast Recipe of Maharashtra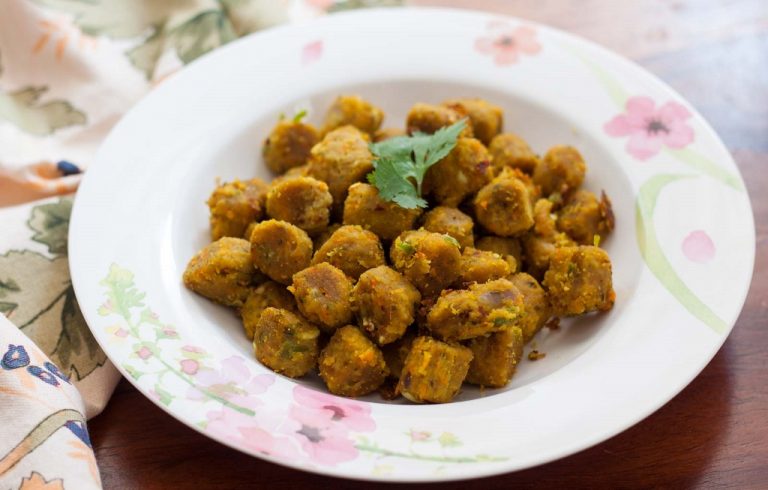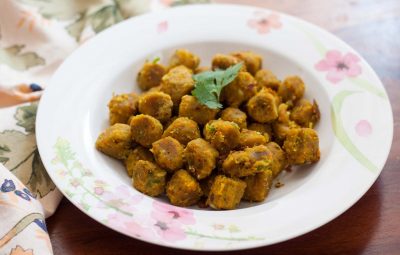 It is a Maharashtrian snack that is delicious and easy to make. Gram flour, wheat flour, and spices along with grated carrots are part of the snack. A perfect option to make for your kid's lunch box!
Source: archanaskitchen.com
---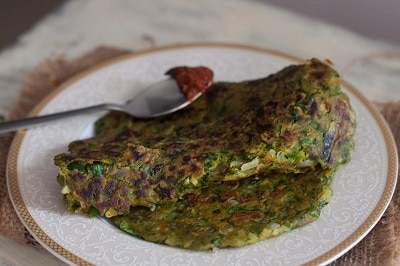 It is an appetizing Maharashtrian style breakfast recipe. Chopped spinach mixed with whole wheat flour, rice flour and gram flour creating a flatbread. It is popularly known as thalipeeth.
Source: archanaskitchen.com
---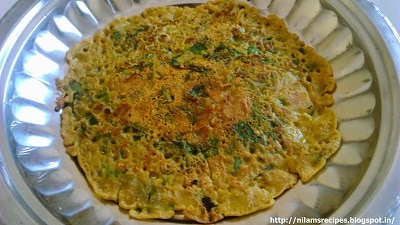 Dhirde is a traditional Marathi snack recipe, commonly made with moong dal. It is a Marathi version of Dosa. Here spinach is the main ingredient because of its availability in abundance in winter. Moreover, soft and fluffy in texture and extremely nutritious, easy to digest as well. Every class and age people love it.
Source: Maharashtrianrecipes.com
---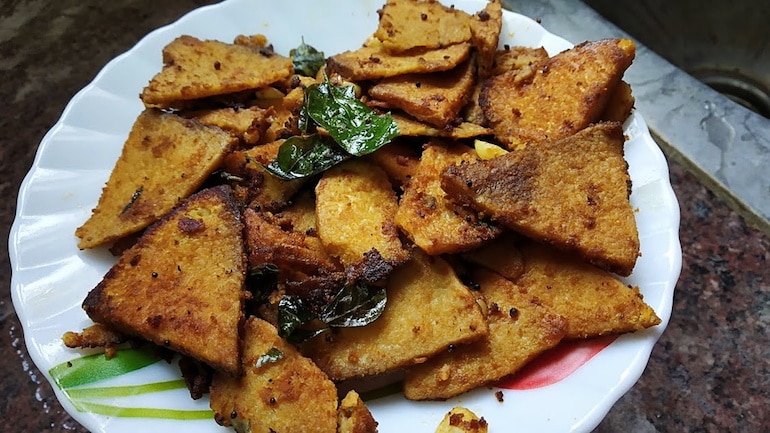 Suran means elephant foot yam in Hindi. It is a Maharashtrian snack recipe made with elephant foot yam. Elephant foot yam is available in winter, so this recipe is a special winter recipe. This pakoda recipe is extremely delicious and healthy, without many things to fuss about.
Source: maharashtrianrecipes.com
---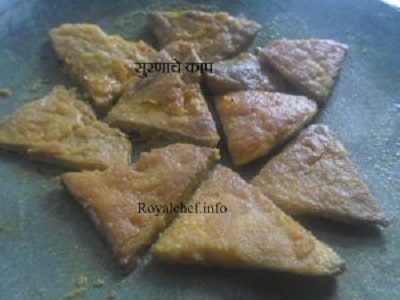 A tasty snack made with suran or elephant foot yam. It is a chip recipe or fritters of Marathi style for winter. People love this recipe mainly as snack. However, it is also the main course recipe.
Source: royalchef.info
---
Main Course Marathi Recipes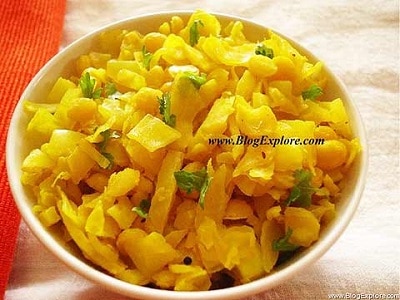 It is a Maharashtrian style recipe of stir-fried cabbage. Chana dal provides this bland recipe with some crunch. This recipe does not require any use of onion or garlic. You can serve it with either rotis/chapatis or as a side dish with rice.
Source:  blogexplore.com
---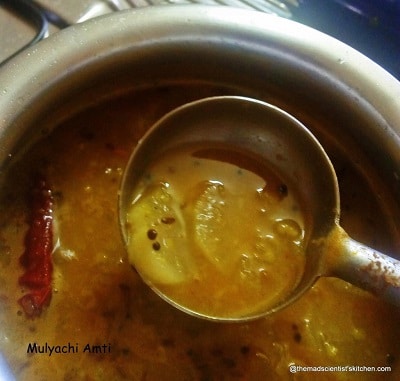 Radish is a winter vegetable that is not much liked by people unless it is in the form of mooli ka paratha. But here, you are presented with a nice option to make use of radish in the form of this dal. It is an extremely delicious recipe you can enjoy with rice. It is a perfect protein-rich recipe.
Source: themadscientistskitchen.com
---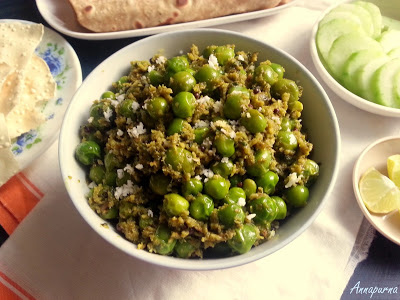 Another version of the all-time favorite Maharashtrian recipe of usal. This recipe is tangy and spicy in taste and healthy too. People of Maharashtra love matar Usal as much as regular usal. The recipe is quick and easy to make, yet it won't compromise with the flavor
Source: poonambachhav.blogspot.com
---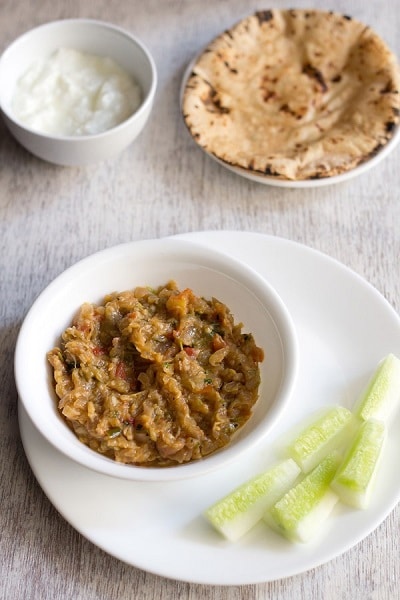 Vangi Bharit is an easy Maharashtrian recipe that is made with eggplant or aubergines, commonly called brinjal. This recipe is the Marathi version of the famous baingan ka bharta. Large aubergines that are available in winter are roasted and then used to make this recipe. Enjoy this recipe with phulkas or chapati. It also goes well with jowar roti or bajra bhakri.
Source: vegrecipesofindia.com
---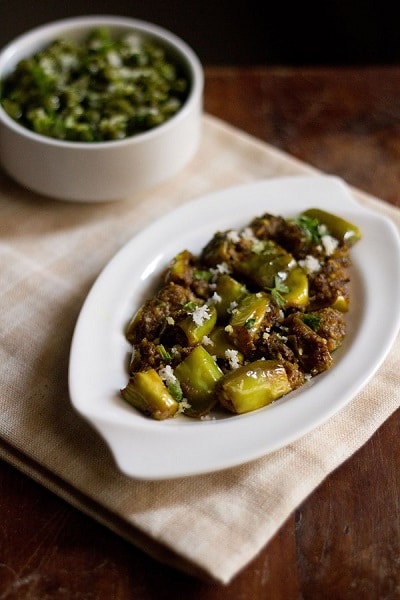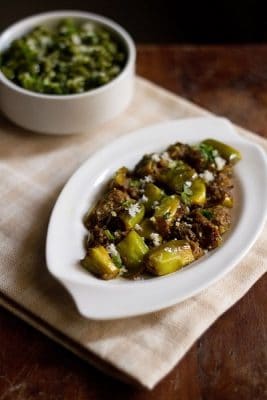 It is a simple Maharashtrian dry curry made from eggplants, spices, and ground peanuts. It is a vegan dish. This bhaji is slightly sweet due to the addition of tamarind and jaggery. It goes well with chapatis or jowar bhakris (sorghum flour flatbread). You can also serve the bhaji as a side dish with the dal-rice combo.
Source:  vegrecipesofindia.com
---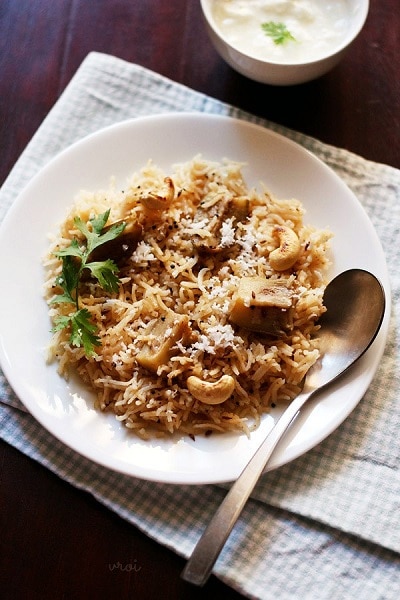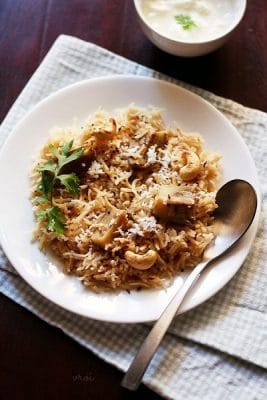 Vangi bhath is a masala bhath or masala rice recipe that is made using Maharashtra style Goda Masala. The spice blend gives the rice its unique flavor, taste, and aroma. A Karnataka version is also present for this recipe, but both are different. They have a different spice blend for this. Eat this rice plain or with a side bowl of yogurt or raita.
Source: vegrecipesofndia.com
---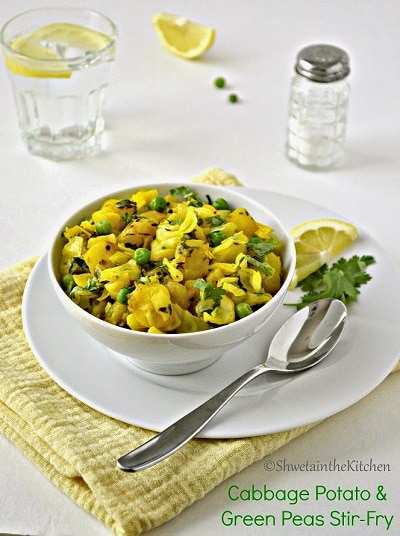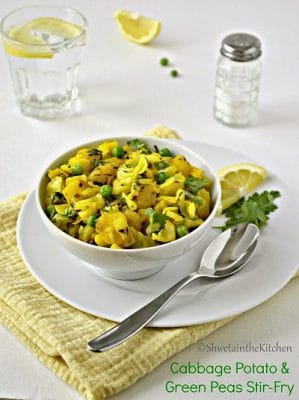 A vegan recipe that has lots of nutrients. So, it can be made with just cabbage. However, here there is an addition of potatoes and peas in it. It is a healthy and quick recipe. The best part is, it does not take too much time to cook.  A perfect recipe for a home cooking over a weekend.
Source: shwetainthekitchen.com
---
Dessert Recipes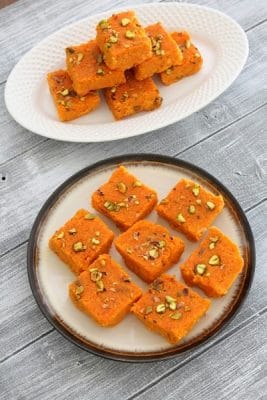 A modified version of the traditional burfi, this carrot burfi is a rich delicacy. People of Maharashtra make it with ingredients like condensed milk, heavy cream. Khoya and, of course, grated carrot. Since carrots are only available in winter, this is a special winter recipe.
Source: spiceupthecurry.com
---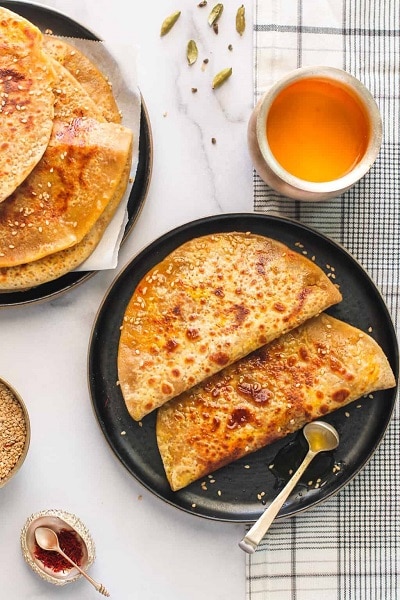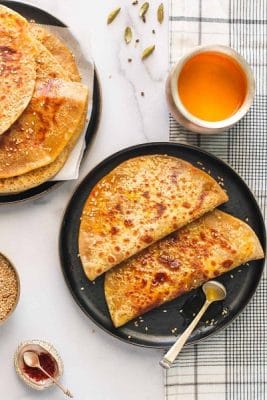 An addictive Maharashtrian sweet flatbread recipe for all the sweet mouths. This is a flatbread with sesame as its main ingredient. It has an earthy flavor with the presence of jaggery and roasted sesame. A nice alternative to the regular Poran Poli.
Source: ministryofcurry.com
---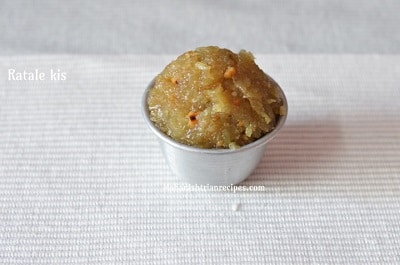 It is a Marathi sweet dish made with sweet potato. Sweet potato is a highly nutritious root vegetable and is healthy and filling also. So you are going to fill your stomach with this sweet delicacy without any worry for your health.
Source: maharashtrianrecipes.com