Amar and Prem are chatting on Whatsapp.
Amar: "Abe Prem! Why people celebrate friendship day?"
Prem: " Because that's one day you can ask anything from your friend."
Amar: "I want to ask something!"
Prem: "Bol Na Yaar!"
Amar: "You need to pay me Rs. 100 for eating out that day!"
Prem: "100 Rs. That's all! But Uss Se Pehle Tu Muje Pichli Chai Ke Baki The Woh De!
Amar:" Pichli Baation Ko Bhulne Ko Hi Dosti Kehte hai. Chal kya Tu Bhi Rehne De!
Guys, This Amar-Prem story is with you too right? This is what I call a real bond! We can't be less abusive with friends than this. Ha Ha! So what are you planning for tomorrow? Any outings?  Short trips? Get together at home?
Anything you do, I know you will badly need one chai ka cup with cookies over your meetups! Why not bond over food when food is the same love for two?
All the BFFs out there! You don't need to full your wallet this time to celebrate! I will tell some unique ideas you have never experienced with your BFF which is celebrating friendship day with these quick bites.
Ideas Ka Khajana on this Friendship Day is about to reveal:  
Download our Free Recipe Cookbook
---
#IDEA 1: Friend Ke Liye Frankie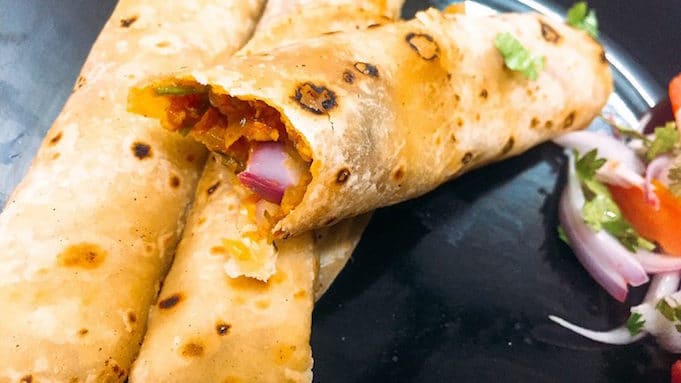 Frankie is one of the quick bites of all. Even faster than 2-minute Maggie by the way! Whenever I pass through a mall, there is a van serving Frankie just for 25rs. and that too with cheese! And we all friends would be just stopping our car and standing on the road for like one and a half hour cracking jokes. Maybe this friendship day, you can have some fun by just staring at the road or each other having a Frankie puff.
#IDEA 2: "Chocolate ball" melting me so much!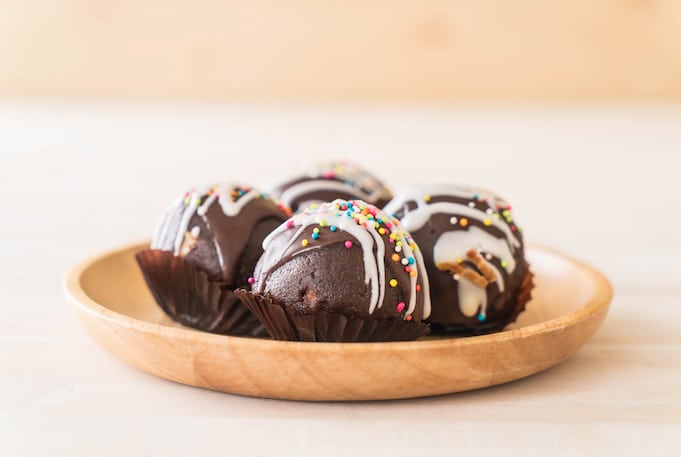 The first time I tasted this was last year during Diwali time. I and my BFF went for Diwali shopping and thought to have something sweet. This is the best on the go sweet! The ball is full of Chocolate & brownie that makes these balls so soft and tasty. They serve it hot! So the whole chocolate is revealing a new sweet in the mouth.
#IDEA 3: Bole Toh Cutting Chai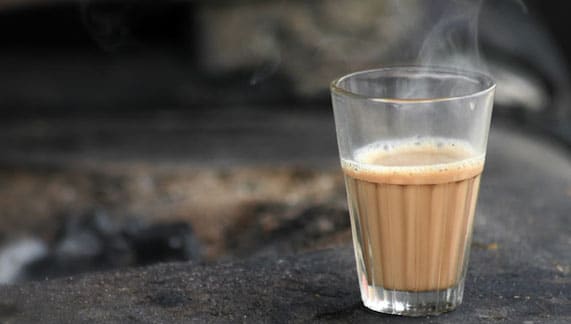 Source: www.cardamomandcurry.com
"Do Dost Ek hi Pyale Mein Chai Piyenge! Uss Se Dosti Badhti Hai Aur Kharcha Bhi Kam Hota Hai!😂 Quick Kadak Drink for all of you! Not only on friendship day but I generally do most of the day! Going to Chai Ke Thele pe and having a quick masala Chai Ka Cup! The best memories you create with just some coins away.
#IDEA 4: Aadhaa Aadhaa Pizza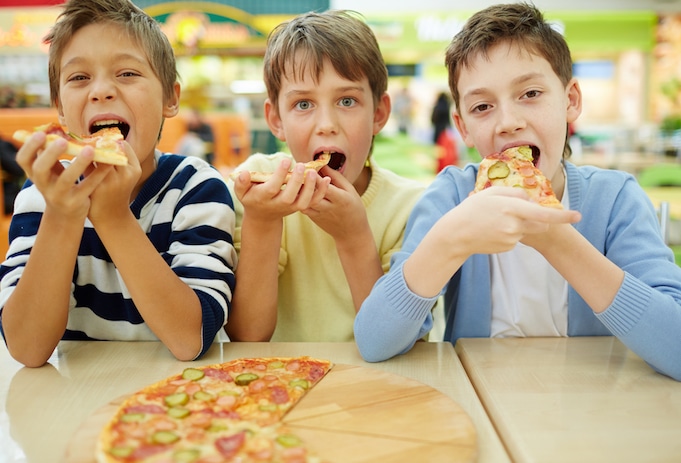 Har Dukh Aadhaa, Har Woh Chai Ka Cup Aadhaa, Har Girlfriend Aadhi, Toh Pizza Kyun Pura! We are the best BFFs because we find reasons to eat food. Poor marks, Girlfriend Ke Saath Break Up, Boss Se Badla. We let go of all pain by having this yummiest Food on the Planet- Pizza. #MeraPizzaMahan.
#IDEA 5: Bhaiyaa, Thode MOMOS Aur Chutney Jyada Dena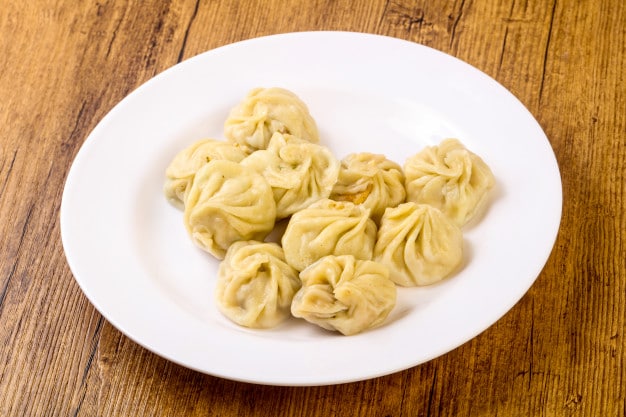 For the first time in my life, I thank Tibetans for exploring these amazing Momos! Though I have not been there as you know- food will find its way! (If you know what I mean 😉). And tomorrow you gotta find one Momos serving truck with your BFFs.
#IDEA 6: Panner Sizzlers- Order For Two Please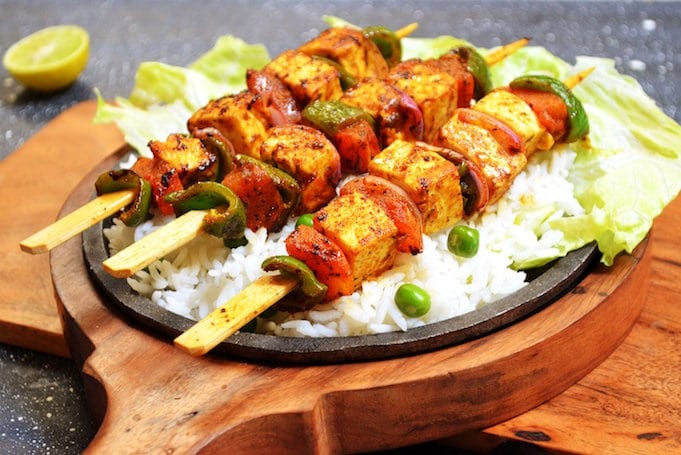 Source: www.archanaskitchen.com
It is unanswered still why ladies first order Paneer items only! Or it's just me! I am not a too big fan of Paneer but honestly, It's the best starter I can eat in the main course. So tomorrow if you are going to a nice restaurant, want to order some Porche food, Paneer Sizzler will suit your style.
#IDEA 7: India's Most Favorite Cool Drink- Shikanji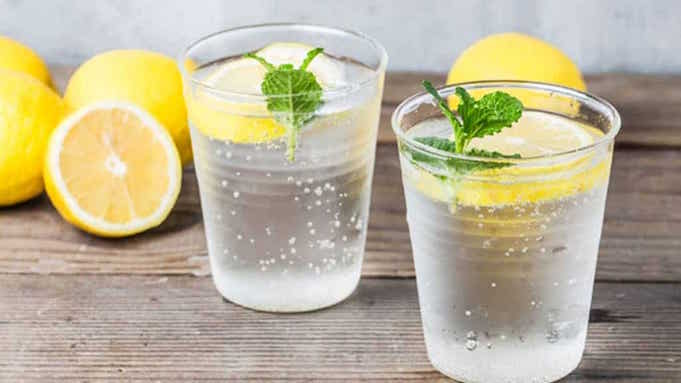 Source: www.bachelorrecipe.in
Shikanji is like an evening party opener to me. And I am sure it will make yours too. It's a street drink. If I am not having vodka at tomorrow's party, I want to have Shikanji for sure!
#IDEA 8: Burgerwa!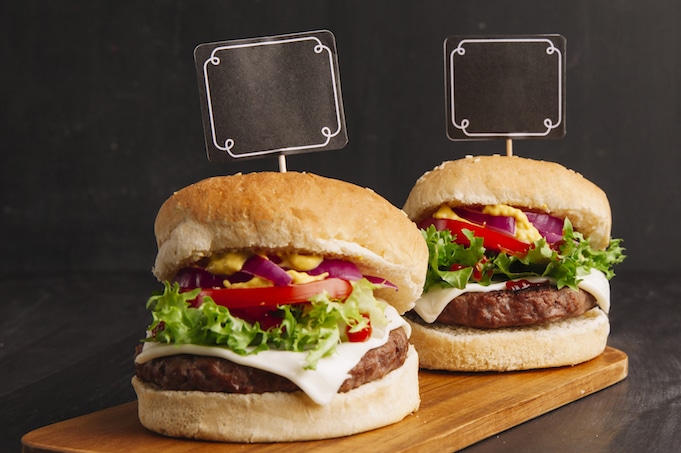 Burger love is unconditional love. "I can't give up on those yummy sausages. I can't give up on cheese. If you love a burger, You are my BFF." Who doesn't love this? And on a special day, having burgers in lunch with friends adding fries for me only is a must guys!
Friend or Food. Food or Friend. Food with Friends. Food with love. Food with Family Friends. Food has no end. Bond over Food with Friends because it's Friendship day Friends!
🍔🍟🍹🍩!