Cooking a delicious Indian dish without cooking oil as the base is nearly difficult, though it is tempering, sauteing, frying, roasting or baking. Let's dig deep to choose the best cooking oils for each purpose.
Cooking oil is a basic ingredient in almost all Indian dishes. But what kind of cooking oil is vital in various kinds of cooking processes. Also, choosing the right kind of cooking oil can spare you from many diseases like heart, cholesterol, stomach diseases, etc.
With so many health and obesity issues running these days, it's is obvious and necessary for mothers and wives to worry about the oil they use for cooking the food for their family.
We have researched and compiled a complete buying guide for choosing the best cooking oils. It includes health benefits, side effects extracted from different researches and more than a thousand customer reviews.
This will help choose the best cooking oils with which you can prepare scrumptious dishes for your family. In addition to this, this guide will give you know-how about which oil to use for which purpose and at what kind of heat.
Types Of Fats In Cooking Oils
The proportion of fat is a major factor deciding to buy the best cooking oils in India. There are three kinds of fats in oil:
Saturated fats – Saturated fatty acids have their carbon chain filled with hydrogen atoms. This saturation yields a highly stable structure that resists oxidation. Saturated fatty acids are found in palm oil and coconut oil. These oils and fats are best for deep-frying and cooking on extreme heat.
Monounsaturated Fats – Monounsaturated fatty acids have one double bond between their two carbons. Moreover, these aren't densely packed, they can't be exposed to such high heat. It can be found in olive oil, avocado oil, and nut oils. There are many benefits like it lowers the heart diseases risk, good for weight-loss and is overall healthy.
Polyunsaturated Fats – Polyunsaturated fats are healthy fat that includes omega-3 and omega-6 fatty acids, which are essential for brain function. You must obtain from foods as your body cannot make it.
Types of Cooking Oils In India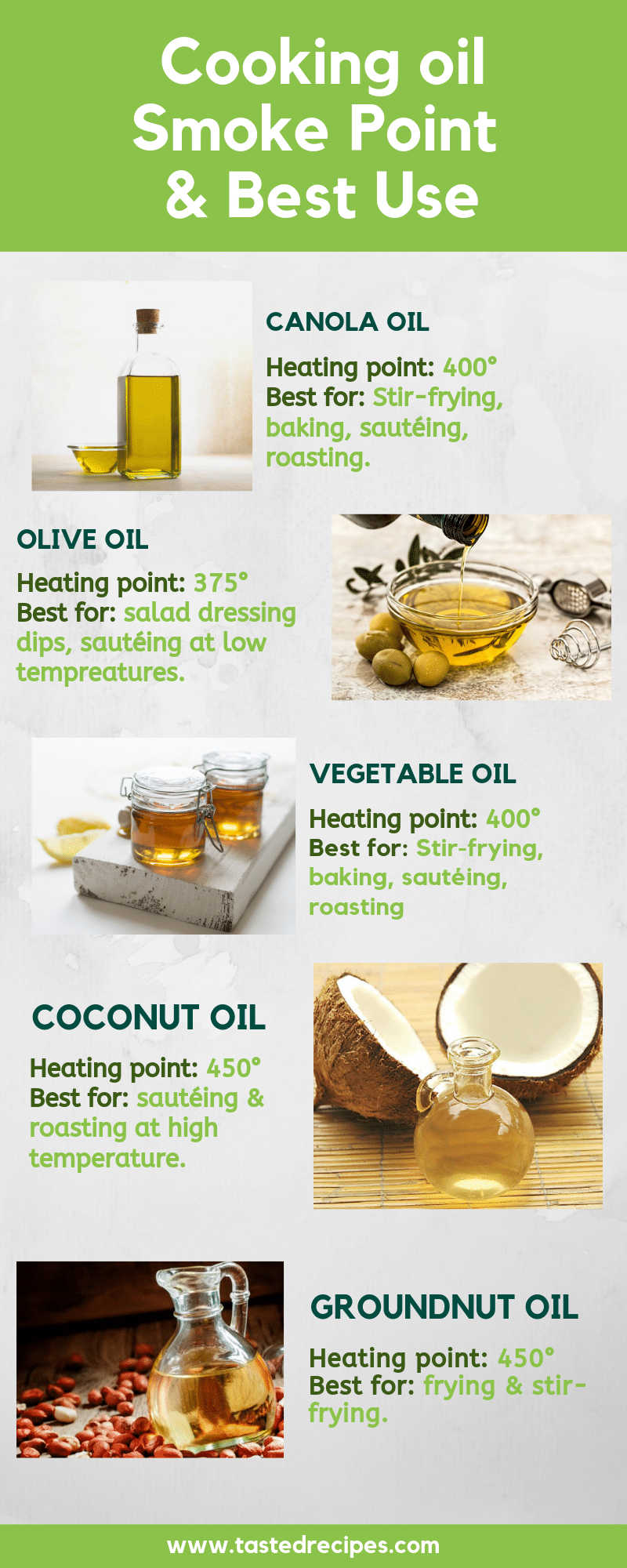 There are various types of cooking oil available in the market like Olive oil, Canola oil, groundnut oil, vegetable oil, etc but every oil usage is different.
Choosing the best oil depends upon the process; deep-frying, sauteing, tempering, roasting or baking.
Every recipe provides the type of oil to be used. Hence, look at the recipe and know if there is any specific oil mentioned.
For Example, we have made Russian Salad, where we used olive oil instead of any other because olive oil is usually used for dressing various salads.
There are various oils used for baking, sauteing, deep-frying or shallow-frying. Let's look at types of cooking oils which are best for each process.
Canola Oil
Canola oil is a vegetable oil derived from the canola plant. The Canola seed processing involves synthetic chemicals that help extract the oil. It is best for roasting, baking, and frying.

Olive Oil
Olive oil is rich in monounsaturated oleic acid. These fatty acids are beneficial for health and healthy cooking. Best for sauteing and drizzling.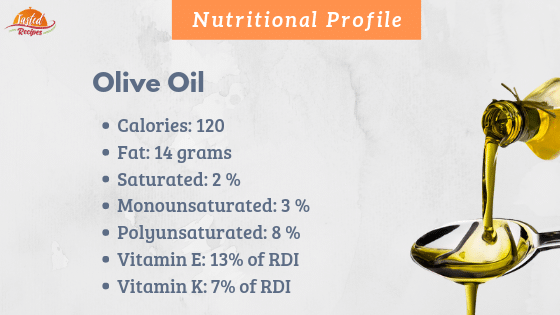 Vegetable Oil
Edible plant oils are mainly known as vegetable oils. Also, some vegetable oils are high in omega-6 fatty acids. It is heart-friendly and best for frying, roasting, and baking.

Coconut Oil
Food items made of Coconut oil is called as one of the "superfoods." The oil is a combination of fatty acids and has good effects on your health. It helps you decrease fat and make the brain function better. Best for baking.

Ground Nut Oil
Peanut oil is a popular vegetable oil used around the world. This oil has a high smoke point and popular choice for deep-frying as well. A good source of vitamin E and helps to reduce heart disease risk and also improve insulin sensitivity.

Common FAQ's about Cooking Oils in India
Let's answer very common questions about cooking oils.
Which oil is the best for Indian cooking?
Canola Oil is considered as the best cooking oil in India for daily frying at high flame. For low flame cooking, Olive oil is a better choice.
10 Best Cooking Oils In India
Keeping in mind all the above things and thorough research, we have selected 10 best cooking oils in India 2019. These oils are best from a health point of view. You can directly buy them by clicking the link given below each product.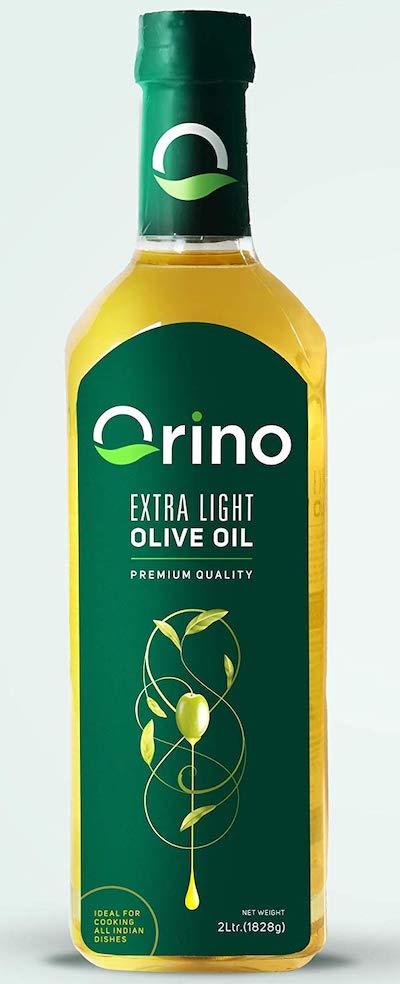 Product Description
Olive Oil Extra Light Flavour for everyday healthy cooking.
Chemical Free.
Made from Cold Pressed Extra virgin olive oil.
Rich in Antioxidants.
Ideal for frying, roasting and sauteing.
Best Customer Experience
It is very light and odor free. Last night's sabudana vadas were delectable and did not leave any grease on the plate or fingers.
Worst Customer Experience
It's doesn't have any flavor or taste of olive. It just tasted like an ordinary premium refined oil.
Pros and Cons
Pros
Very light.
It's rich in antioxidents.
It's chemical-free.
No cholesterol & No trans fats.
Cold pressed quality.
Cons
Contains in plastic bottle.
Product Description
Zero cholesterol.
Rich in vitamin-E.
Light neutral taste.
The goodness of omega-3 and omega.
High smoking point.
Highlights
Health Benefits
Light in taste and digestion.
More quantity packages are not available like 2-5 liters.
Cholesterol free.
Good for fitness.
Rich in Vitamin E.
Suitable for deep-frying.
High smoking point.
Rich in Omega 3.
Good for the heart.
Low saturated fat.
Low absorb.
Trans fat-free.
Cons:
Possible damage with packaging.
Can cause liver and heart problems in the long run.
---
Product Description
Cholesterol-lowering oil, heart-friendly
Improves HDL and LDL ratio, healthier heart
Balanced PUFA and MUFA ratio, cleaner blood vessels
Highlights
Health Benefits
Good for deep-frying.
Heart-healthy oil.
High smoke point.
Trans fat-free.
Contains antioxidants.
Strengthening the immune system.
Good for diabetic and heart patient.
Good for the skin.
Cons:
Stomach disturb problems may occur.
Causes digestive tract problem such as intestinal ulcers, adhesions, etc in the long run.
---
Product Description
Energocules formula which ensures you stay active and energized throughout the day.
Sci-Fri Technology which makes it suitable and stable for deep frying.
Oil-O-Meter helps you track the usage of Oil.
Ideal Cooking Oil for Indian Cooking
Refined Oil with benefits of two oils in one Combination of Rice Bran Oil and Olive Oil
Highlights
Health Benefits
High smoke point.
Fat-free and cholesterol-free.
Good in taste.
Gluten-free.
The mixture of bran and rice oil.
Contains antioxidant like oryzanol.
GMO-free.
Cons:
Not exactly an olive oil. Contains 80% rice bran and 20% olive oil.
Not recommended for high heat cooking.
---
Product Description
Sundrop lite contains natural vitamin e and meets 100% RDA requirement.
Sundrop lite also has omega-6, an essential fatty acid which is not synthesized by our body and is required for various important physiological functions.
Vitamin e helps build immunity and keeps skin healthy.
Light in color and easy to digest, nutritious blend and also provides the best value for money.
Highlights
Health Benefits
Contains vitamin A,D & E.
Light on the stomach.
Good for frying.
Good in taste.
Cons:
Contains High Omega-6 which is not too healthy.
Too much consumption pushes the body towards inflammation because of too much linoleic acid.
---
Product Description
Figaro Olive Oil is an excellent all-purpose edible oil loaded with the goodness of pure olives.
It has multiple health benefits- a rich source of Vitamin E, full of anti-oxidants, maintains the cardio-circulatory system, regulates cholesterol level.
It is suitable for all types of cooking – sauteing- vegetable Saute; stir fry-vegetable stir fry; shallow frying- bhindi fry, omelet.
Imported from Spain.
It is free from Argemone Oil.
Highlights
Health Benefits
Very light edible oil.
Pleasant aroma and taste.
Good for hair growth.
Full of anti-aging vitamins.
Cons:
Not Extra Virgin Oil.
Tin pack hard to use. Spills often.
---
Product Description
Made to be less pungent and smooth, will enhance food taste. Child-friendly.
Most suited for sautéing, dosa, variety rice, Poriyal, veg side dishes, gravy, sambar, chutneys, etc.
Great for body/hair massage and oil pulling. Help get glowing smooth skin, strong bones, and teeth.
Unique variety of seeds superior to the common black variety. Smooth but potent.
Highlights
Health Benefits
Good for deep-frying.
Cold-pressed oil.
Suitable for diabetic patient.
Contains rich anti-oxidants.
Best for oral health.
Helps in stress prevention.
Cons:
It can cause asthma diseases if used in more quantity.
The side effects of using sesame oil in the diet, in the long run, causes an increase in body weight, colon cancer,  allergic reactions
---
Product Description
Rich in vitamin E, keeps skin healthy.
Fortified with vitamin a and vitamin D.
Light and healthy that is easy to digest.
Highlights
Health Benefits
Good in taste.
Vitamin E rich
Beneficial for dry skin.
Helps fight acne.
Rich in beta-carotene.
Cons:
An allergic reaction may happen.
Bad Smell and Not good for high heat cooking.
---
Product Description
Saffola Tasty, Pro Fitness Conscious, edible oil is a blend of 60% refined corn oil and 40% refined rice bran oil.
Dual Seed Technology which gives you the goodness of two oils in one.
LOSORB Technology: Results in up to 29%* lesser oil absorption in your fried food.
MUFA and PUFA: good balance.
Saffola Edible Oils are fortified with Vitamin A, D which helps against night blindness and supports strong bones.
Highlights
Health Benefits
No excessive absorption by cooking ingredients.
Good for frying purpose.
No bad odor.
Light on the stomach.
Contains Vitamin A & D.
Helps in maintaining the immune system & good bone health.
Cons:
Not good for high heat cooking.
Increased risk of Type 2 Diabetes.
---
Product Description
Ideal for frying, roasting, and baking
Use in sauteing or on pasta
Cholesterol free
May help in lowering bad cholesterol
Highlights
Health Benefits
Light on the stomach.
Contains a large number of antioxidants.
Prevent heart strokes.
Healthy monounsaturated fats.
Good for diabetic patients.
Contains anti-cancer properties.
Cons:
Not Good for dressing and drizzling.
Less Olive content.
---
Product Description:
A great, healthier substitute for refined oils – suited for anything from sautéing to deep frying.
Phytosterols and Resveratrol in Cold Pressed Groundnut oil are extremely beneficial.
Experience a natural groundnut aroma fill your home and make your food taste better.
Made with pride by a farmer.
Highlights
Health Benefits
Good in taste.
Light on the stomach.
Good for deep-frying.
Good source of protein.
Low in carbs.
Contains vitamins and minerals.
Perfect for weight-loss.
Good for heart health.
Cons:
Incorrect Omega fatty acids balance.
Allergic to people hypersensitive to peanuts, soybeans and other leguminous plants.
---
At last, we rest our case with 10 best cooking oils you can purchase for your daily cooking. Every oil contains varying amounts of saturated, monounsaturated and polyunsaturated fats. Each has different antioxidants and vitamins. It depends on your lifestyle which oil you need.
Generally, groundnut, canola and olive oil are the most healthy oils to have at your house. We have also included some of the best brands which provide quality like Borges, Puvi, and Oleev active.
Also, you should avoid the limit of unsaturated fat in your diet. On the other hand, polyunsaturated and monounsaturated fats are considered healthy.